Nuance & Tech Data
Nuance design and deliver intuitive technologies to help people live and work intelligently. Nuance has been working to provide the tools to inform, to connect, and to empower people to be more productive and creative.
From speech technologies that help companies offer superior customer service experiences, to healthcare solutions that help doctors focus on patient care instead of documentation, to imaging technologies that convert physical documents into searchable digital files, Nuance's priority is creating solutions that put people in command. That's what has made Nuance the leading provider of speech and imaging solutions around the world.
Tech Data Corporation is one of the world's largest distributors of IT products and services. It has the unique position to provide a broad range of product lines, logistics capabilities and value-added services that enable technology manufacturers, such as Nuance, to deploy IT solutions.
Deal Registration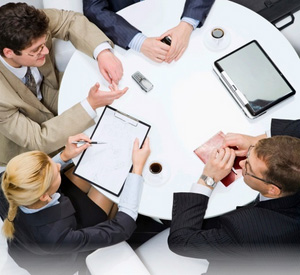 The Nuance EMEA Deal Registration Program is designed to reward Nuance resellers in the EMEA region for supporting Nuance Core Imaging products (Power PDF, OmniPage, PaperPort).
Step 1:
Register your sales opportunity (in advance of closing it) by completing the form below:
Step 2:
Your Nuance regional sales manager will contact you to confirm with you that your registration is valid.
Step 3:
Close your Nuance solution deal.
Deal registration also available for Dragon Naturally Speaking.