Power PDF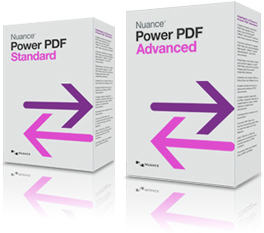 PDF is the standard format for business document collaboration. Yet, most users lack adequate PDF power. The high price of competitive solutions makes powerful PDF software unobtainable for most while the limited capabilities of low-priced alternatives leave users powerless. As a result, collaboration and productivity is hindered.
Nuance Power PDF puts an end to all of that. Power PDF provides all the capabilities business users need at a price businesses can justify. So now enterprises can put PDF on every desktop - boosting productivity and eliminating format-dependency bottlenecks that hinder workflow and slow down business. Now users can create, assemble, convert, edit, search, secure, print, and validate PDF documents and forms with unprecedented ease and speed.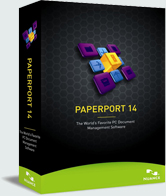 PaperPort
PaperPort Professional 14 is the most productive and cost effective way for everyone in the office to scan organize, find and share scanned paper, files and photos. PaperPort Professional 14 delivers anytime-anywhere access to files stored in the cloud, enabling users to access content using a Web browser, mobile device or tablet. PaperPort Professional 14 also combines the efficiency of document management, the convenience of perfectly scanned documents and the power of PDF document creation - all in one easy-to-use application. Millions of people worldwide rely on PaperPort to eliminate paper, get more organized and streamline the way they work.
Also available as a personal home version.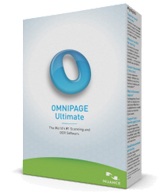 OmniPage
Convert paper, PDF files and forms into documents you can automatically send to others, edit on your PC or archive in a document repository.Amazing accuracy, support for virtually any scanner, the best tools to customize your process, and automatic document routing make it the perfect choice to maximize productivity.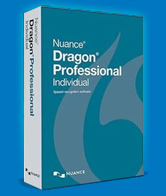 Dragon speech recognition solutions
Dragon speech recognition solutions enable busy professionals to create documents and emails, fill out forms or applications, and streamline workflow tasks—all by voice—three times faster than typing and up with up to 99 percent accuracy. Organizations with large deployments can centrally manage voice profiles, custom vocabularies and multiple installations.
Professional, personal and mac compatible versions available.


Activate-here
Activate-Here is Tech Data's exclusive tool to deliver selected software products to customers within minutes, taking the cost of stocking, shipping and delays on delivery out of YOUR business.
When purchasing an Activate-Here product you will be required to enter the end user email address, once the order is placed and approved, the login details for TD Activate-here end user portal will be instantly delivered, via email, to your customer.
This email will be in your customer's inbox within 60 minutes, prompting them to login to
http://www.activate-here.com with the login details provided on the email.
The http://www.activate-here.com website will provide the customer with the activation key for the software and download media (where applicable), to start using their software the same day!